Get ready for the holidays!
Our favorite season of the year is summer! Holidays are coming and the dog, as a member of the family, is ready to leave with us, but sometimes travels can cause your pet to get stressed out and experience anxiety!
In fact, 4-legged friends are habit animals: new home and new situations are not always welcome.
Road trip, train journey or a plane ride can be a very traumatic event for Fido, due to the unpredictability of external events, the lack of control over the surrounding environment, a limited possibility of socialization and a high levels of noise.
Whenever the pet deals with situations that it cannot control, it produces an alteration of its endogenous balance, which inevitably results in a state of stress, which can cause a fearful response.
How to help our friend? Here is a little guide for dog owners:
On the day of travel, only feed a light meal (do not limit water);
Exercise your dog before loading it into the car;
Partially open the window during the journey to circulate fresh air;
Make regular stops to let the dog drink and let him stretch his legs;
Take a few short

test drives

before the trip;
If the dog associates the noise of cars with pleasurable activities, such as a nice walk once at the destination, the level of anxiety and fear is lowered.
Furthermore, we suggest, to reward your dog with DOG JELLY HAPPINESS (before departure or during the trip, 1 piece each 5 kg of body weight per day).
DOG JELLY HAPPINESS is formulated with Magnesium and extracts of Hypericum, Valerian, Ginkgo biloba and Passionflower to support the normal mood of the pet.
very satisfying
really healthy
really tasty
=
very happy dog
Without added sugar
With vitamins and minerals
Pocket size
Single dose pack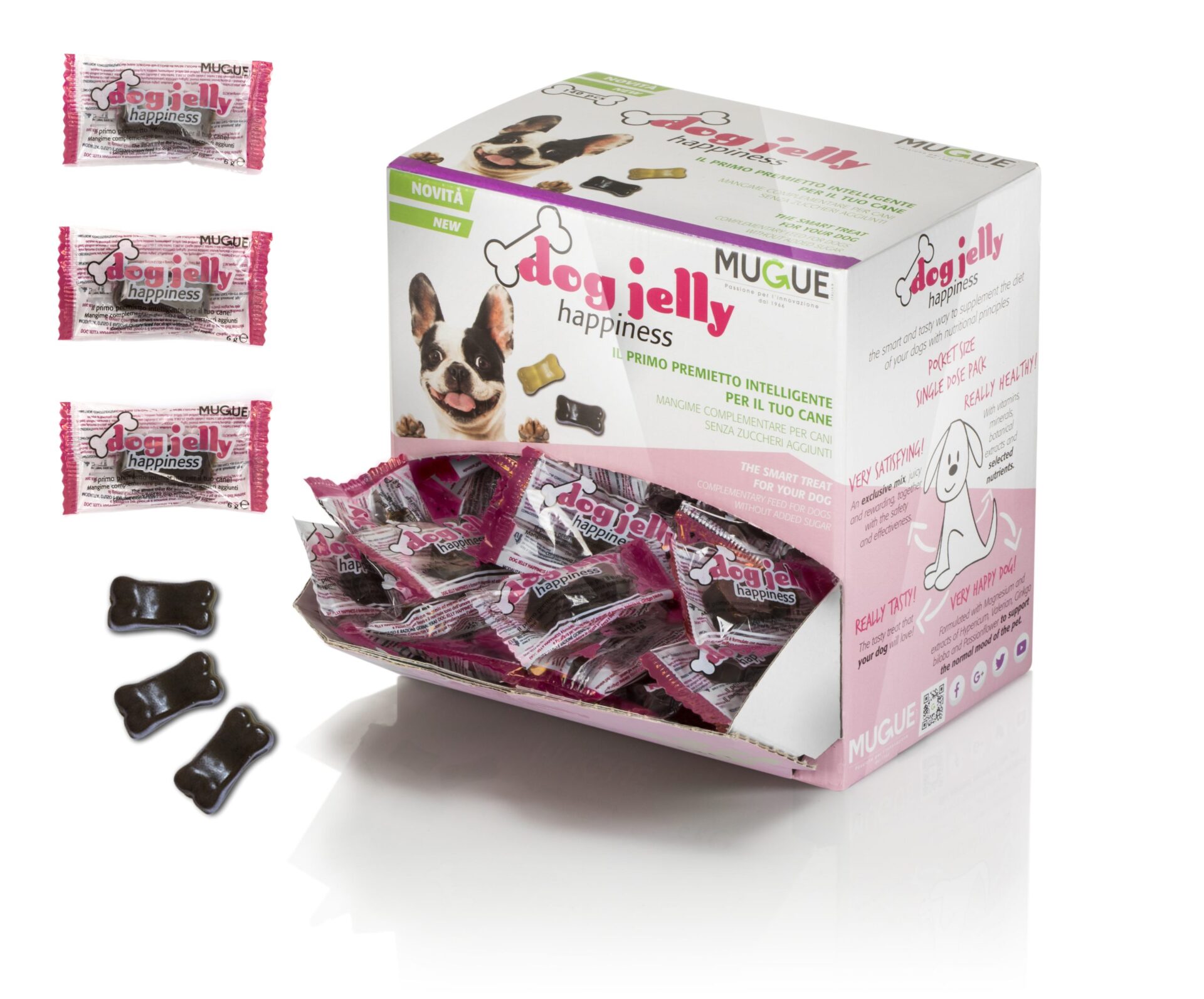 DOG JELLY HAPPINESS is part of DOG JELLY range, the tasty treat that your dog will love!
DOG JELLY è is the new, smart and tasty way, to supplement the diet of your dogs with nutritional principles like vitamins, minerals, botanical extracts and selected nutrients for specific needs: an exclusive mix, juicy and rewarding, together with the safety and effectiveness.
The selection of raw materials is made in compliance with the veterinary regulations, according to latest updates and ultimate studies in the pharmaceutical fields, to ensure you the best quality and efficacy.
Enjoy your summer time!
Sources:
https://www.vetclick.it/articolo.php?idArticolo=16441
https://www.touringclub.it/notizie-di-viaggio/in-auto-con-il-cane-senza-stress-le-regole-da-seguire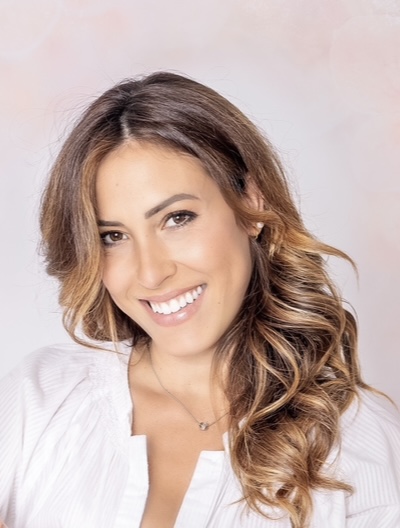 Mugue Marketing Manager.
I love new ideas and continually looking for new communication strategies to never stop learning, after all, "If you're a good marketing person, you have to be a little crazy." (Jim Metcalf).