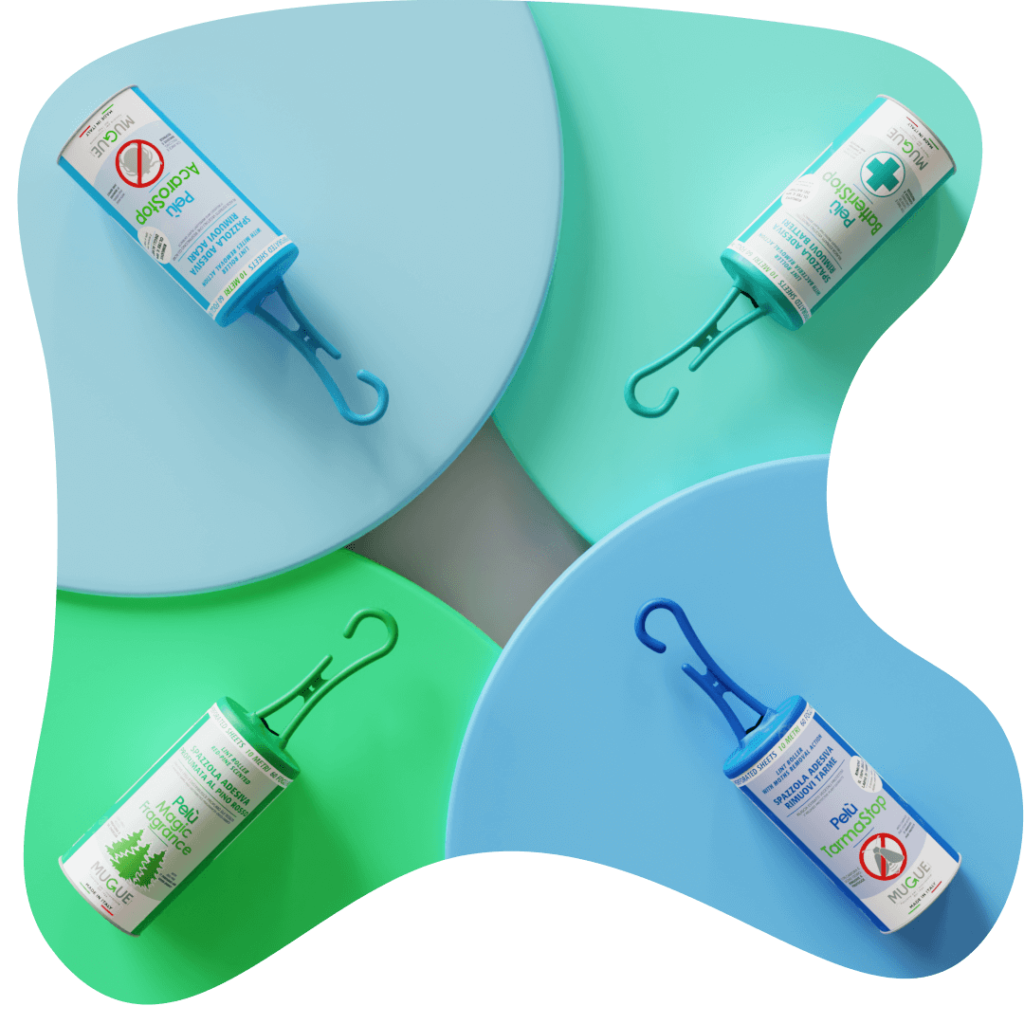 Market leader for Pet Care hygiene and House Care
We produce unique, high-performance solutions of the highest quality and characterized by a strong content of innovation and scientific research.
Mugue was founded in 1966 with the manufacturing and the distribution of household-care products. Over the years, the Company has specialized in the production of high-quality lint rollers with strong adhesive power.
Beside their traditional function (removing lint), have various pluses including removal of 99.24% of mites, 90% of bacteria, 100% of moths.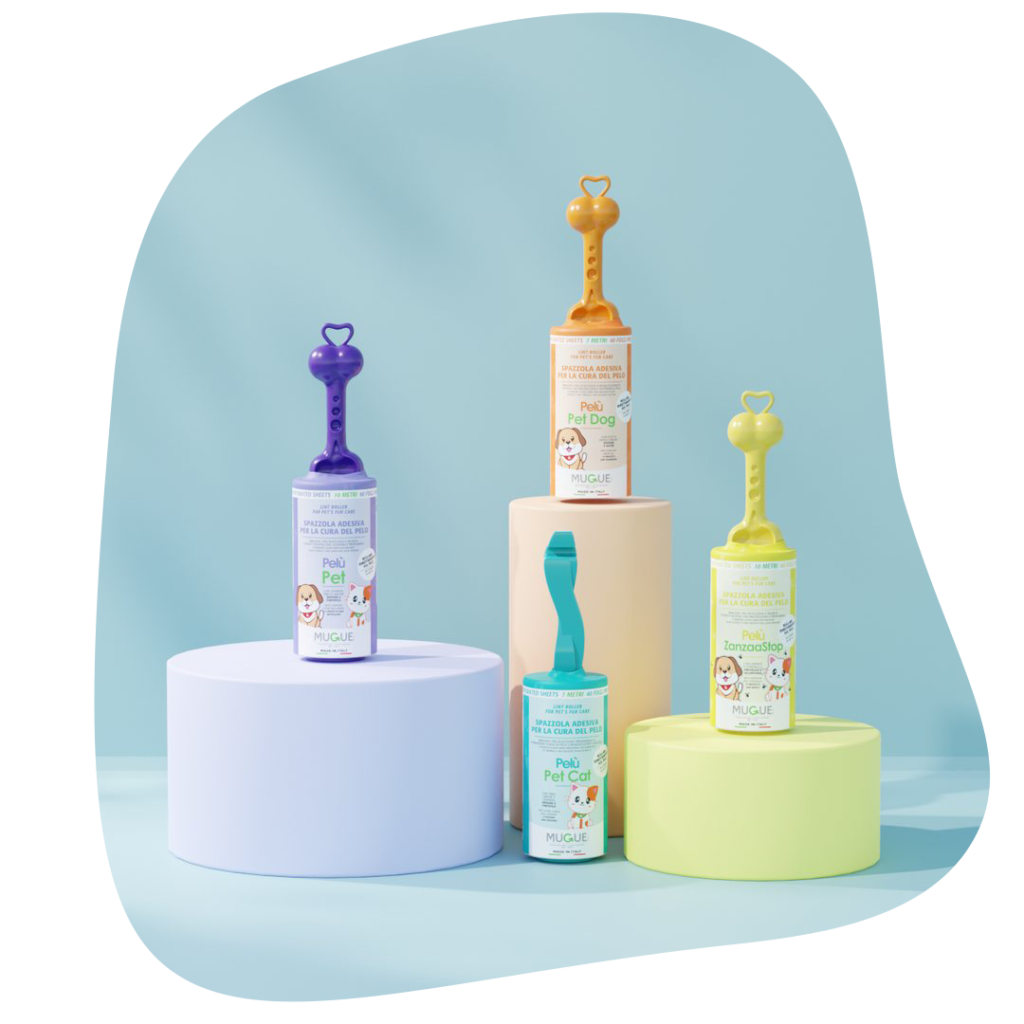 The research
Thanks to the approach to science and the "passion for innovation" and thanks to the use of advanced technologies, over the years we have become a reference for Pet Care and hygiene: the Pelù range is characterized by international patent products, also in USA, and tested in effectiveness at the University of Milan.
The range includes lint rollers that can be rolled directly onto the animal's hair, as a hygiene, care and beauty treatment: they remove excess hair and release essential vegetable oils for the well-being of the 4-legged friend.
Not only lint rollers… we also produce innovative and unique items for the care and hygiene of pets and in recent years we have created a series of food supplements and "intelligent treats" for 4-legged friends.
Trust the leader
Mugue's manufacturing process is entirely robotized. In addition to making lint rollers for direct sale, Mugue is able to meet the needs of Companies wishing to carry our products, but with their own brand. This is possible thanks to Mugue's customizable sleeve-packaging line, offering the maximum level of assistance and support to all our customers: from large retailers and department stores to dry cleaners and laundry businesses.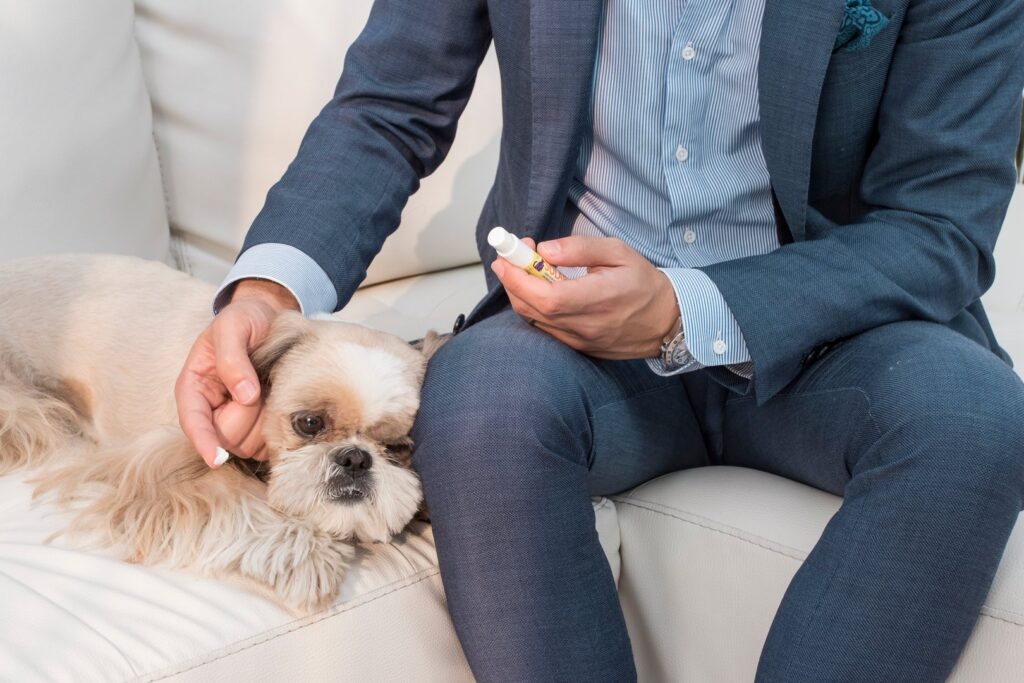 Our values
High quality 100% made in Italy and innovation, combined with tradition, are our values.
By continuing to offer innovative products, we synthesize scientific research, absolute safety and the highest quality all proudly "made in Italy".
Sustainability
Today we distribute our products in many countries of the world and we want to grow with sustainability, respecting the environment and the living beings that populate it.
For this reason, we do not use chemical products, the raw materials are Italian, guaranteed and certified and our products are tested in important Italian University Centers, certified in safety and efficacy.