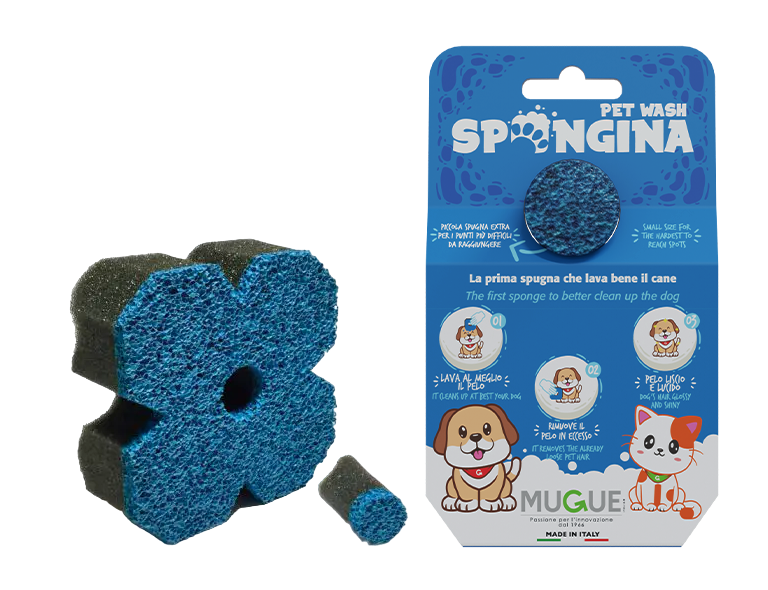 The first sponge to better clean up the dog
---
Spongina Pet Wash is the first and only sponge with 3 functions:
1. it cleans up at best your dog;
2. it removes the already-loose pet hair;
3. dog's hair glossy and shiny!
Thanks to its special materials, after having softened Spongina Pet Wash under the running water you just have to put some drops of shampoo inside the sponge, the central layer increase the foam, so use less detergent: protect the environment and save money!
Spongina Pet Wash pampers your dog and clean up it!
Spongina Pet Wash is part of Mugue's SPONGINA line, the innovative, one-of-a-kind range of sponge.
The SPONGINA line is mainly designed in order to meet pet's grooming needs ...helping owners
to simplify their lives, studying and combining different materials and ensuring functionality, effectiveness and durability to the products.
Made from hypoallergenic materials
Developed for the pets world
Washable and reusable many times!
Natural rubber + Polyurethane foam.
It is a Mugue product. Made in Italy.
box 12 pcs, gross weight kg 0,8
Related products