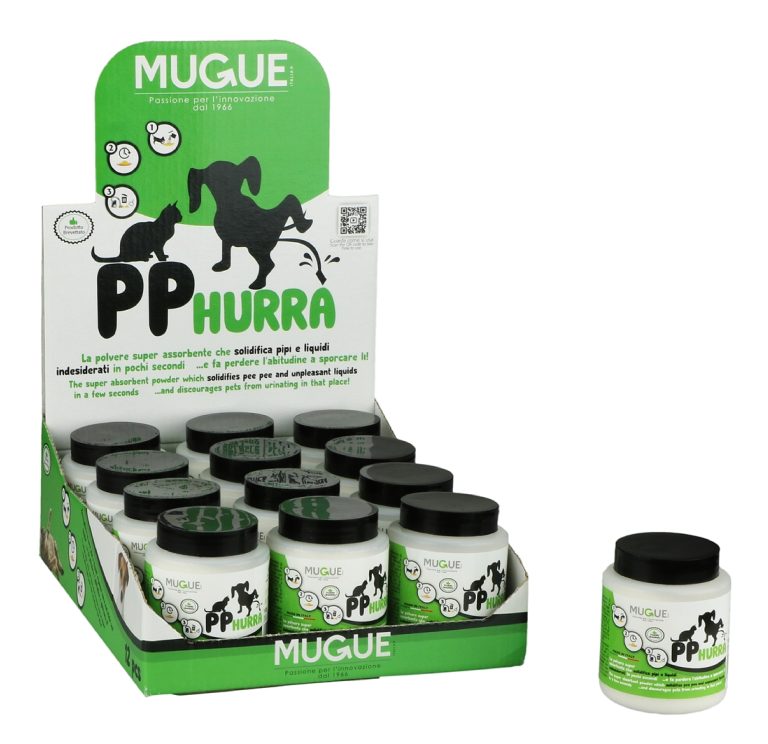 Super absorbent powder: it solidifies pee and unpleasant liquids in a few seconds
---
PP Hurrà is the super absorbent powder which solidifies pee and unpleasant liquids in a few seconds...and discourages pets from urinating in that place!
1. sprinkle the powder on your pet's dejections 2. wait a few seconds 3. remove with a broom or vacuum cleaner It does not leave stains.
PP Hurrà is part of Mugue's PP line, a series of Pet friendly and Made in Italy product also UNIQUE, INNOVATIVE and PATENTED that help pets owners to solve, in a few seconds, some problems related to pee and other unwelcome liquids at home and away from home.
Crosslinked sodium polyacrylate.
It is a Mugue product. Made in Italy.
display 12 pcs, gross weight kg 1,5
Related products