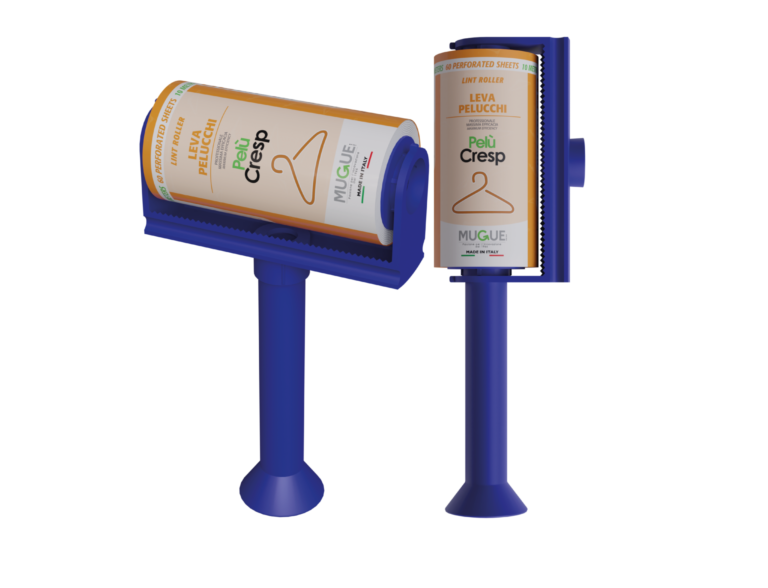 Pelù SMART ROLL: not a simple lint roller
---
The absolutely new patented item
Pelù SMART ROLL: not a simple lint roller!
The design object that turns into 2 different items!
Pelù Smart Roll helps you every day!
2 different handles and different types of assemblies for taking care of your clothes and space in the most effective way.
Classic handle;
T-Handle, great for flat surfaces (beds, sofas and more);
Futhermore, Pelù SMART ROLL fits most other broom handles also, to reach dirt in the hardest-to-reach places.
Super sticky adhesive roll
Great for removing pet's hair, lint, dust… from sofas, beds, carpets, furniture, clothing, cars and more.
What about the adhesive roll once it is exhausted? Easy refill replacement!
This roller is produced with Italian adhesive crepe paper of the best quality. Length: 10 meters, more than 60 perforated adhesive sheets.
Designed, patented and manufactured in Italy by Mugue.
Pelù SMART ROLL box 16 pcs, gross weight kg 2,8
Flowpack Refill box 20 pcs (40 rolls), gross weight circa kg 4,5
Related products