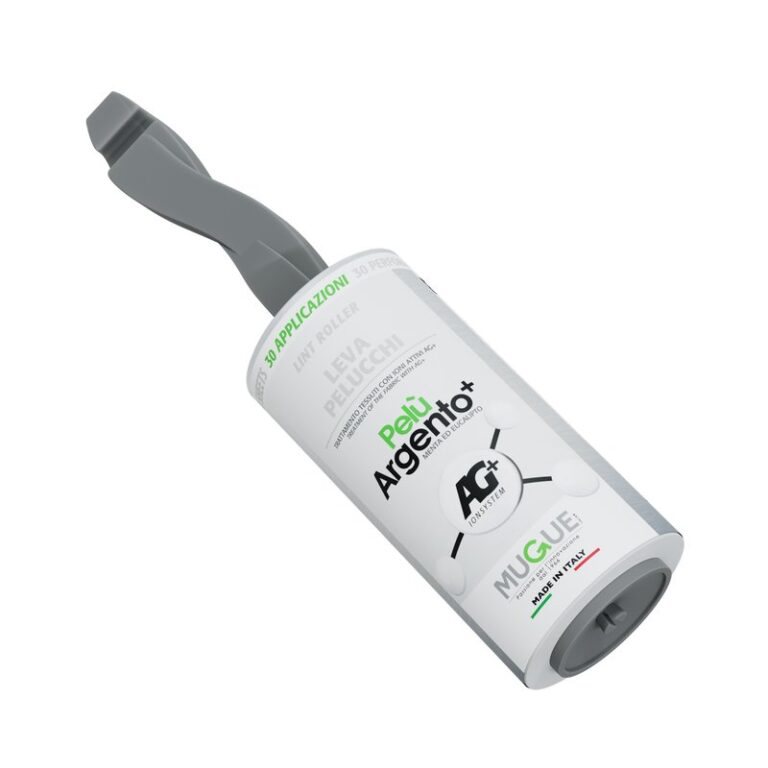 The lint roller with silver ion treatment
---
Essential for effectively removing hair from any surface and clothing and not only.
The silver ion treatment of the adhesive part, together with the fragrances of mint and eucalyptus, are known for their germicidal and sanitizing activity for the surfaces in which it is applied: clothes, sofas, beds, fabrics in general, pet beds, pet carriers, but also paws and shoe soles.
Cleans and perfectly removes lint, dust, dandruff, hair, etc.
Silver ion treatment.
Distributes mint and eucalyptus fragrances on the treated area.
Ergonomic Italian design. Manufactured in three separate parts to ensure that the brush rolls as smoothly as possible.
The hook was designed to fit with all standard European display racks.
The grip acts as a convenient hook for use in all wardrobes.
This roller is produced with Italian adhesive silicone paper of the best quality.
The adhesive part is silver colored and enriched with silver ion and fragrances of mint and eucalyptus.
It is perfect to be used under colder and warmer climate conditions.
The dirty adhesive sheet is easily peeled off.
More than 30 perforated adhesive sheets.
Patented product, 100% made in Italy by Mugue.
box 24 pcs, gross weight kg 2
box 12 pcs, gross weight kg 1
Related products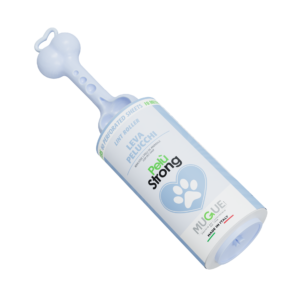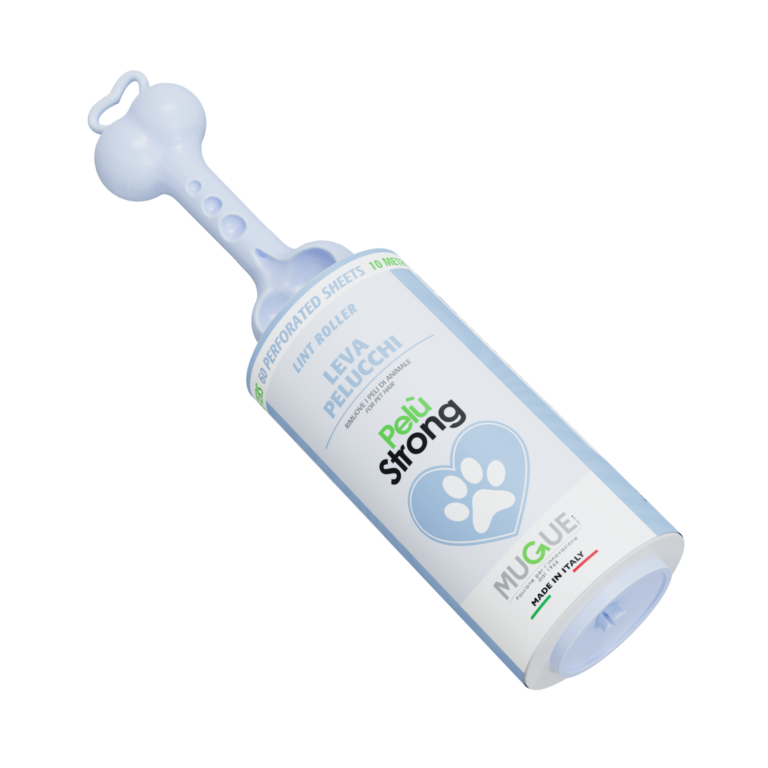 Maximum efficiency lint roller. Perfectly removes pet's hair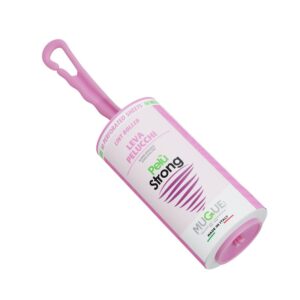 Maximum efficiency lint roller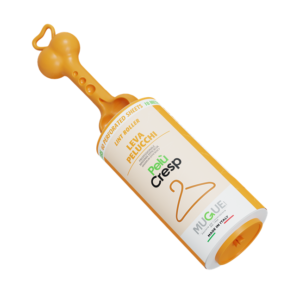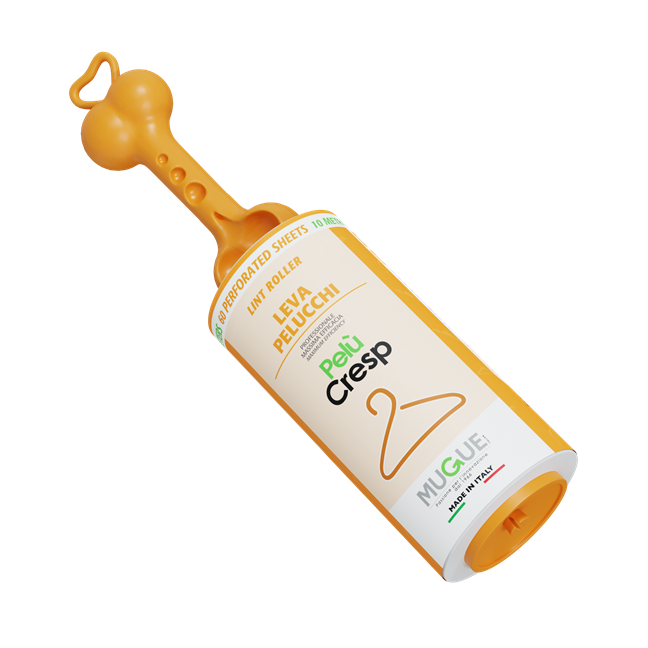 Fur-remover lint roller, maximum efficiency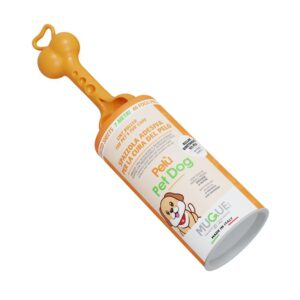 Lint roller for dog's fur care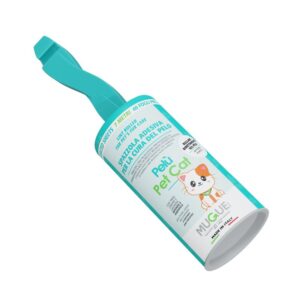 Lint roller for CAT'S FUR CARE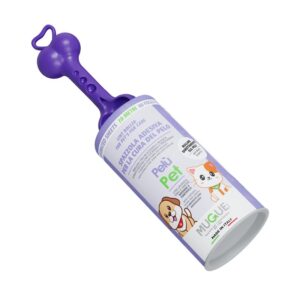 Lint roller for pet's fur care