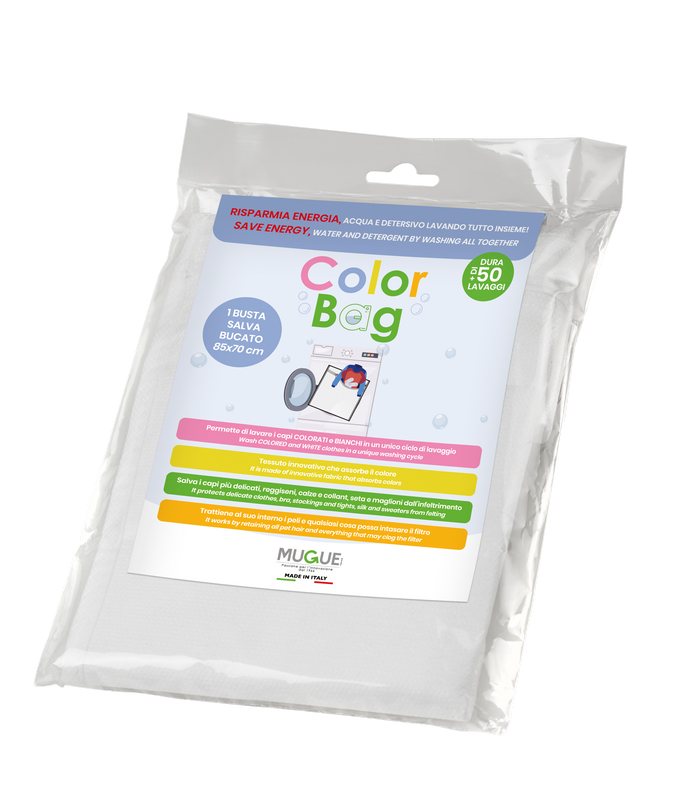 The bag that allows to save energy, detergent and garments
---
85x70 cm bag that allows you to wash COLORED and WHITE garments in a single wash cycle, saving energy, water and detergent.
It will be sufficient to put light-colored garments into one COLOR BAG and colored garments into another one and close the zips before inserting them in the washing machine.
Multiple COLOR BAGS can be used in a single wash.
It also allows you to:
save the most delicate garments from spin shock and felting by storing them longer over time
keep animal hair inside and anything that can clog the filter (coins, hair clips, etc.)
It is guaranteed for more than 50 washes up to 140 °F.
Microfibers of Polyester and Polyamide
It is a Mugue product, entirely made in Italy.
box of 12 pieces, gross weight about 1.2 kg
Related products